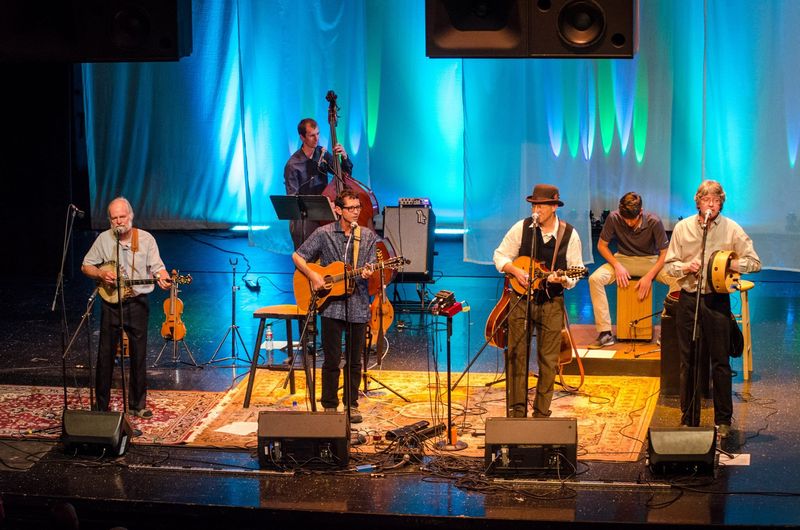 On Thursday, June 30, the theater was packed with friends, old and new.  The food was fabulous, the beer and wine, too! And the craic was mighty!  We had a marvelous time performing for another incredibly enthusiastic Helena audience. The evening was filled with great stories, blazing tunes, nimble dancers, really good jokes, and heartfelt songs.  Thank you for joining us.  We love what we do and, with your help, we raised over $9000 for the Myrna Loy Center.  Now, that is something to sing about!
Slainte,  Tom, Mick, John, Jim, Luke & Conor....We are Dublin Gulch.
Nobody sings Butte, Montana with more truth and beauty than Dublin Gulch. With world-class musicianship and a storytelling taproot planted beneath the M&M bar, these boys can grab and hold and transport an audience to that sweet, soaring spot in the heart called Home.
Krys Holmes-Executive Director Myrna Loy Center